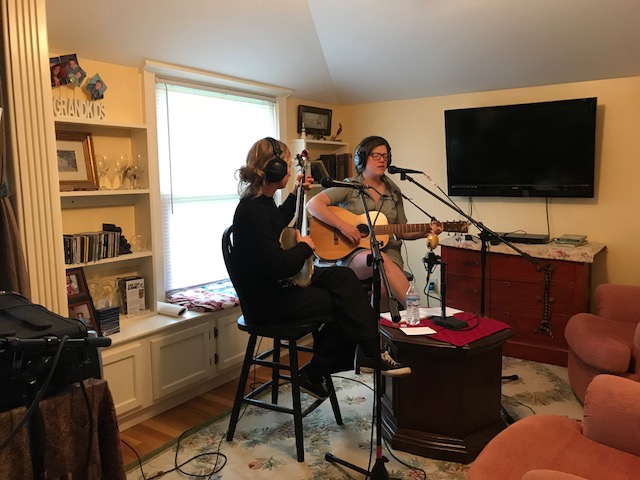 Barefoot KY Radio
May 09, 2018
Podcast #62
Broadcast #43 for Lexington Community Radio
Hosted by Carolyn Burnette

If you have original music, and its of good recording quality, and would like to submit it for consideration to be heard on our podcast, then for more information go to Soundoflexington.com and look under the radio tab.  More information coming soon.
Attempt / Personal Best / Lexington, KY
The Dividends Band / Shades of Blue / Huntington, WV
The Foot Steps / I Love You / Lexington, KY
Rock Flexible / Nothing will ever be the same / Germany / soundcloud.com
Shantelly Lace / I'm Worth It / Nicholasville, KY
MONU & CarolB / El Chocolate / soundcloud.com
Fat Box / Her Name / Bowling Green, KY
Focust1 feat Total Stranga / Understand / Somerset, KY
Ian Melvin / Dimitry Baleyeu & Faerytale / Jerico / soundcloud.com
Cole Campbell & David Stuart / If You Don't Know / soundcloud.com
The Other Years / Sinks / Louisville, KY
Bandit Sun / Sharpest of Seas / Lexington, KY
All songs played by permission of the original artists.
This show aired on Lexington Community Radio
www.lexingtoncommunityradio.org
Barefoot KY Radio and Barefoot KY TV are a Part of Sound of Lexington, LLC
www.soundoflexington.com   Thank you for listening!
Follow us here on PodBean!
You can also find us here:
https://www.facebook.com/Barefoot-KY-Radio-129071470991086/
https://www.facebook.com/BarefootKYTV/
https://www.facebook.com/soundoflexington/
https://www.youtube.com/watch?v=PPPwZcOyaVg
Picture of The Other Years, Heather and Anna by Carolyn Burnette - Look on Sound of Lexington Face Book Page for more info