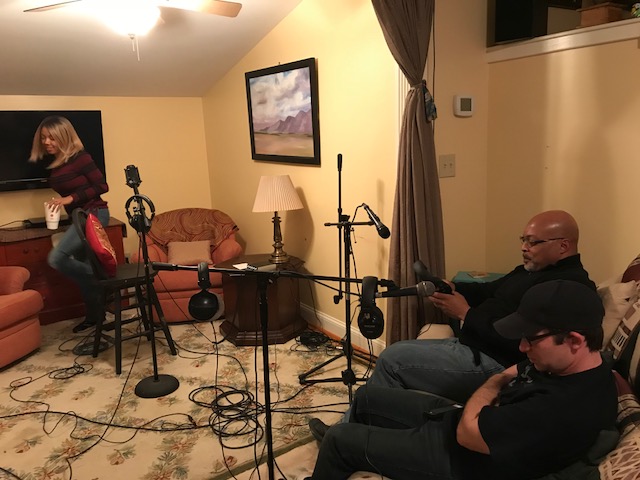 Barefoot KY Radio
January 28, 2018
Podcast #55
Broadcast #36 for Lexington Community Radio

Special Guest interviews with Shantelly Lace and Arnold Farr.
Also present:  Kentucky Comedian Billy Crank, Resident Smart Guy, BLUbeard, Matthew Florez, Jaye Arehart, William Thomas and Carolyn Burnette and Shantelly's lovely children.

If you have original music, and its of good recording quality, and would like to submit it for consideration to be heard on our podcast, then for more information go to Soundoflexington.com
Western Movies / Chris Sullivan / Arizona / Lexington, KY
Sunny Cheeba w/ St. Jerrard Figgs / Velvet Top Coat / Lexington, KY
1Guitar4Jo / Hands in Hands Improvisation / Germany
The Jenkins Twins / Sugar / Irvin, KY
Interview with Shantelly Lace
Shantelly Lace / I'm Worth It / Nicholasville, KY
Shantelly Lace / Time to Win / Nicholasville, KY
Bryant Carter / The Bryant C Project / Dreams To Live / Winchester, KY
Interview with Arnold Farr
Arnold Farr / We're Not Dead Until We're Dead / Lexington, KY
Prototype / Good Morning Love / Lexington, KY

All songs played by permission of the original artists.
This show aired on Lexington Community Radio
www.lexingtoncommunityradio.org

Barefoot KY Radio and Barefoot KY TV are a Part of Sound of Lexington, LLC
www.soundoflexington.com

Thank you for listening!
Thank you for following us here on PodBean!
You can also find us here:
https://www.facebook.com/Barefoot-KY-Radio-129071470991086/
https://www.facebook.com/BarefootKYTV/
https://www.facebook.com/soundoflexington/
https://www.youtube.com/watch?v=PPPwZcOyaVg

Shantelly Lace, Billy Crank and Arnold Farr by Carolyn Burnette - Look on Sound of Lexington Face Book Page for more info.