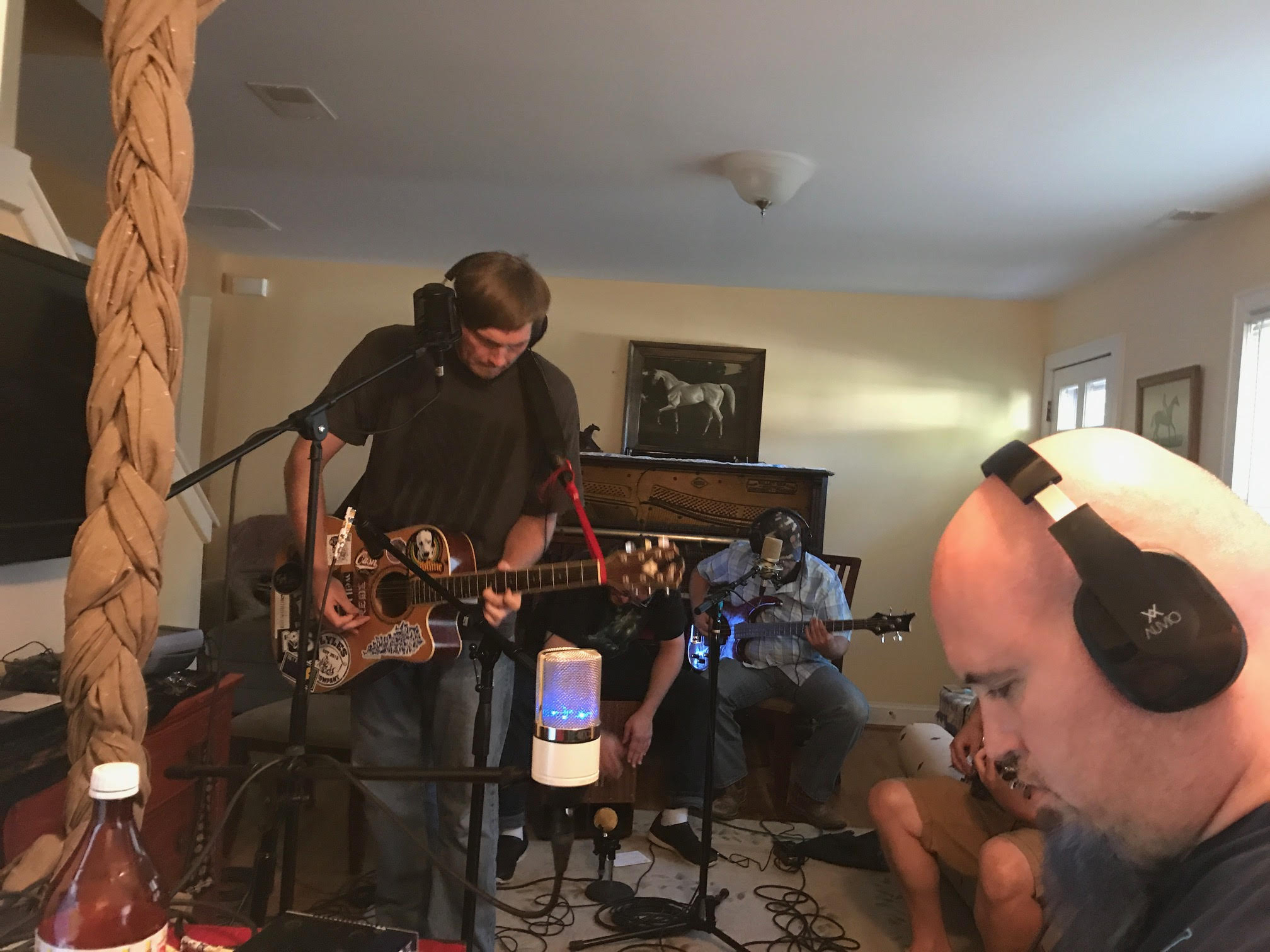 Barefoot KY Radio
Aired on Lexington Community Radio, WLXU 93.9 LP FM

October 28, 2018
Podcast # 83
Broadcast # 64 for Lexington Community Radio

Hosted by Carolyn Burnette
Featuring special guest - Jack Smithers of A Mild Inconvenience

1.  Sunday Morning Renegade / Jack Smithers recorded on BarefootKYRadio
2. Son wihout a name / Jack Smithers - recorded on BarefootKYRadio
3. Don't tread on me / Jack Smithers - recorded on BarefootKYRadio
4. Pretty Mother's Home / Miranda and Saro singing Shaker Songs
5. I don't lie to you / A Little Bit More
6. Honeysuckle / Eric Bolander
7. Your Smiling Heart / The Chaunters
8. Numb / Marsha Lee
9. The Cross I Wear / Sam Lewis
10. Ukulele Moon / Oorlab
 Come join us at LexJam!
LexJam is the longest running talent showcase in Central Kentucky always held at a family friendly venue with good food, held on the 2nd Saturday of the month.  See lexjam.com for more info. 
All songs played by permission of the original artists.
Any pre-recorded voice talent recorded at their own free will and okay'd for BarefootKYRadio shows.
The edited version of this show aired on Lexington Community Radio
www.lexingtoncommunityradio.org
Barefoot KY Radio and Barefoot KY TV are a Part of Sound of Lexington, LLC
www.soundoflexington.com   Thank you for listening!
Follow us here on PodBean!
You can also find us here:
https://www.facebook.com/Barefoot-KY-Radio-129071470991086/
https://www.facebook.com/BarefootKYTV/
https://www.facebook.com/soundoflexington/
https://www.youtube.com/watch?v=PPPwZcOyaVg

This is the last weekly recorded show at this time.  Please see www.soundoflexington.com and watch for updates on the page there as well as articles on local music and unreleased videos of local indie artists.  We started the podcast in February 2017 and the show started to air on Lexington Community Radio in May of 2017.  We want to thank Lexington Community Radio for airing our show and for their great support of local and indie music!
Picture by Carolyn Burnette at Sound of Lexington, LLC