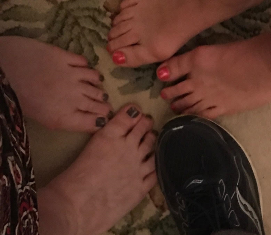 Barefoot KY Radio
Aired on Lexington Community Radio, WLXU 93.9 LP FM

October 21, 2018
Podcast # 82
Broadcast # 63 for Lexington Community Radio

Hosted by Carolyn Burnette
Featuring special guest - Obvious

1.  Any Given Moment / Obvious
2.  Gotta Give / Obvious
3.  Mountain High / Obvious
4.  Dr. John / Obvious
5.  Sister / Obvious
6.  White Linen / Obvious
7.  Freedom Writer / Obvious
8. Synesthesia / Chuckie Campbell and The Black Den
9.  Devine Carama / Good News feat Joslyn Hampton
 Come join us at LexJam!
LexJam is the longest running talent showcase in Central Kentucky always held at a family friendly venue with good food, held on the 2nd Saturday of the month.  See lexjam.com for more info.
Ending ditty: Obvious
All songs played by permission of the original artists.
Any pre-recorded voice talent recorded at their own free will and okay'd for BarefootKYRadio shows.
The edited version of this show aired on Lexington Community Radio
www.lexingtoncommunityradio.org
Barefoot KY Radio and Barefoot KY TV are a Part of Sound of Lexington, LLC
www.soundoflexington.com   Thank you for listening!
Follow us here on PodBean!
You can also find us here:
https://www.facebook.com/Barefoot-KY-Radio-129071470991086/
https://www.facebook.com/BarefootKYTV/
https://www.facebook.com/soundoflexington/
https://www.youtube.com/watch?v=PPPwZcOyaVg

Picture by Carolyn Burnette at Sound of Lexington, LLC