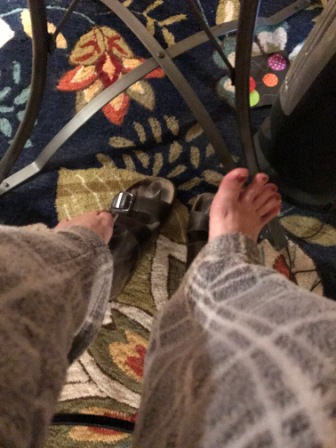 Barefoot KY Radio
October 14, 2018
Podcast 81
Broadcast #62 for Lexington Community Radio
Hosted by Carolyn Burnette

If you have original music, and its of good recording quality, and would like to submit it for consideration to be heard on our podcast, then for more information go to Soundoflexington.com and look under the radio tab.  More information coming soon.
 An all music show
1.  Train Wreck / Adam Stewart / Stamping Ground, KY
2.  Bottom's Up / David Hatton / Lexington, KY
3.  Rasputin / Devin Rhem with Dick V / Soundcloud.com
4.  Siren / Rob Page / Lexington, KY
 Come join us at LexJam and play an original song and you may be asked to be on our show!
LexJam is the longest running talent showcase in Central Kentucky always held at a family friendly venue with good food, held on the 2nd Saturday of the month.  See lexjam.com for more info.
5.  Super Nova / Atrocity Machine / Lexington and Winchester, KY
6.  RBY / Bandit Sun / Recorded live at BarefootKYRadio studio / Lexington, KY
7.  Censor This / City of the Weak / Stef Huschka / USA
8.  So Quicky We Forget / Hayseed Dixie / USA
9.  Down (In Mexico) / Ian Melvin / Soundcloud.Com
10. Arizona / Western Moviex / Lexington, KY
11. Nothing Will Ever Be the Same Again / Rock Flexible / Soundcloud.com
12. Darkness / Marcus Wilkerson / Lexington, KY
13. Dream is but a Dream (We Gonna Make It!) / Chuckie Campbell & the Black Den / New York
Ending ditty: The wonderful Michael Tyre on guitar and a room full of happy people that includes Mary Clark, Bandit Sun, #ResidentSmartGuy, BLUbeard, Carolb and Matt Florez.
All songs played by permission of the original artists.
Any pre-recorded voice talent recorded at their own free will and okay'd for BarefootKYRadio shows.
This show aired on Lexington Community Radio
www.lexingtoncommunityradio.org
Barefoot KY Radio and Barefoot KY TV are a Part of Sound of Lexington, LLC
www.soundoflexington.com   Thank you for listening!
Follow us here on PodBean!
You can also find us here:
https://www.facebook.com/Barefoot-KY-Radio-129071470991086/
https://www.facebook.com/BarefootKYTV/
https://www.facebook.com/soundoflexington/
https://www.youtube.com/watch?v=PPPwZcOyaVg

Picture by Carolyn Burnette at Sound of Lexington, LLC