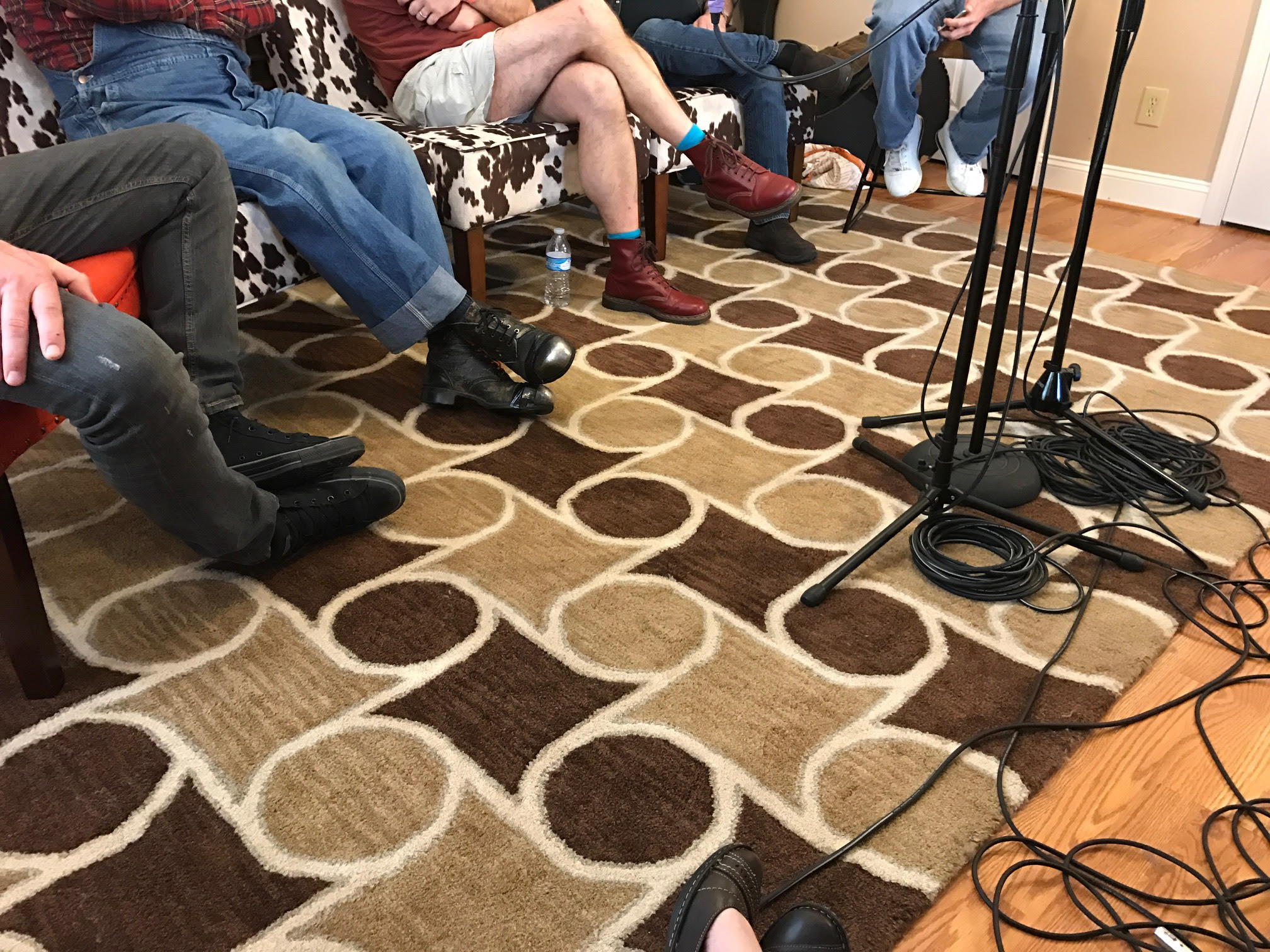 Barefoot KY Radio
September 30, 2018
Podcast 79
Broadcast #60 for Lexington Community Radio
Hosted by Carolyn Burnette

If you have original music, and its of good recording quality, and would like to submit it for consideration to be heard on our podcast, then for more information go to Soundoflexington.com and look under the radio tab.  More information coming soon.
 An all music show
1. Hayseed Dixie / Move it in the Night
2. The Chaunters / Where the Four Winds Blow
3. Taylor Austin Dye / Pull Over
4. Jonathan New / All the Roads Round Here
5. Michael Johnathon / Darlin Corey
LexJam announcement: 
Music:  A Little Bit More
Voice: CarolB
LexJam is the longest running talent showcase in Central Kentucky always held at a family friendly venue with good food, held on the 2nd Saturday of the month.  See lexjam.com for more info.
6.  Tom Boone and the Back Porch Pickers / Second Childhood
7.  Dixie Jack / I Feel A Rush Comin' On
8.  David L. Graham and Deena Shoshkes / Best Kind of Something
9.  The Jenkins Twins / Ol Black Betty
10.  Boy Named Banjo / Blue Hole Ridge
11.  Branden Martin / Don't Walk No Line
12.  Price Sisters / Budded on Earth
13.  Miranda and Saro / Shaker Songs / Pretty Mother's Home
14.  Oorlab / Odd Blue Spot
Ending ditty: The wonderful Michael Tyre on guitar and a room full of happy people that includes Mary Clark, Bandit Sun, #ResidentSmartGuy, BLUbeard, Carolb and Matt Florez.
All songs played by permission of the original artists.
All voice talent recorded at their own free will and okay'd for BarefootKYRadio shows.
This show aired on Lexington Community Radio
www.lexingtoncommunityradio.org
Barefoot KY Radio and Barefoot KY TV are a Part of Sound of Lexington, LLC
www.soundoflexington.com   Thank you for listening!
Follow us here on PodBean!
You can also find us here:
https://www.facebook.com/Barefoot-KY-Radio-129071470991086/
https://www.facebook.com/BarefootKYTV/
https://www.facebook.com/soundoflexington/
https://www.youtube.com/watch?v=PPPwZcOyaVg

Picture by Carolyn Burnette at Sound of Lexington, LLC