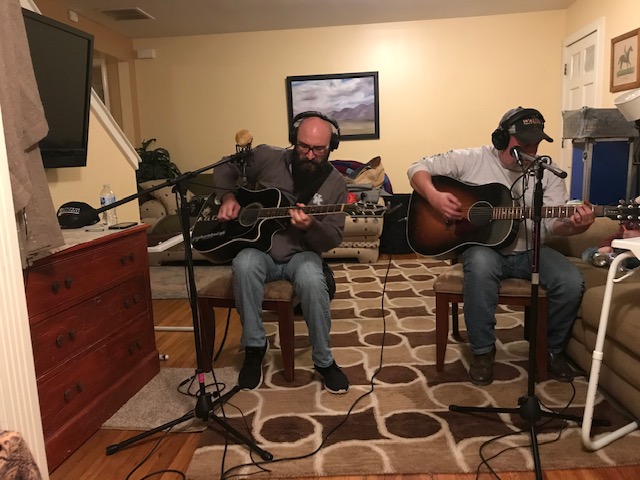 Barefoot KY Radio on RadioLEX - WLXU 93.9 LP FM - Aired January 07, 2020
Barefoot KY Radio

This show was pre-recorded.  Happy New Year Everyone!
Host
Carolyn Burnette

Guest Host
Anna James
Special Guests:  Avery Glenn Crabtree and George Molton.  Today we had a good time listening to and talking with these two great singer/songwriters out of Kentucky.
1.  Avery Crabtree - Country Girl
2.  George Molton - Simple Kind of Love
3.  The Other Years / Whisper (added for podcast)
4.  Avery Crabtree / Smile (written for Keith Urban)
5.  George Molton / After Loving You
6.  Miranda & Saro / Shaker Songs / I want a broken heart
7.  George Molton - 90 Proof Pain
8. Avery Crabtree / When You Look At Me
9.  The Local Honey's / Customary Woman Blues
10.  Avery Crabtree / Black Horses 
Background music, included playing by both Avery Crabtree and George Molton during recording.  Ending for Barefoot KY Radio by The Other Years including guests.
All songs played by permission of the original artists.
This show aired on Lexington's community radio, RadioLEX 07 Dec 2020
www.radioLex.us
Barefoot KY Radio and Barefoot KY TV are a Part of Sound of Lexington, LLC
www.soundoflexington.com
Thank you for listening!
Thank you for following us here on PodBean!
You can also find and please follow us here:
https://www.facebook.com/Barefoot-KY-Radio-129071470991086/
https://www.facebook.com/BarefootKYTV/
https://www.facebook.com/soundoflexington/
https://www.youtube.com/watch?v=PPPwZcOyaVg
Picture of Avery Glenn Crabtree on left and George Molton on right with hat, by Carolyn Burnette - Look on Sound of Lexington Face Book Page for more info.