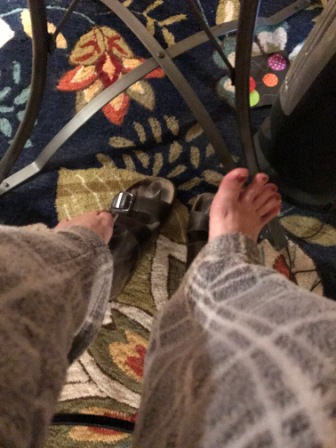 Barefoot KY Radio on RadioLEX - WLXU 93.9 LP FM - Aired February 04, 2020
Barefoot KY Radio

This show was pre-recorded. 

Host
Carolyn Burnette
Today's show is all music.

1.  Avery Crabtree - Black Horses
2.  Bryant Carter / Truth / My Life Story
3.  Chris Baker and the Corncobs / U Turn
4.  David Hatton / Kentucky State Line
5.  Captain Ivory / Six Minutes to Midnight
6.  Yona Marie / I Gave You
7.  Ronn Crowder - RC and the Nightshades / Living with a Broken Heart
8.  Abraham Mwinda with Jessica McKinney / Revolution
9.  Blue Field / Cumberland River Blues
10.  The LoneTones / I Will Do Anything
11. The Plugs / Paseo Tonal
12. The FootSteps / I Love You
Background music, in order of presentation, included Fat Box with their song Curtis, 1Guitar4Jo and the tune Hands in Hands, Atrocity Machine and their song Goodbye letter, and a live jam at LexJam led by John Forgy.
All songs played by permission of the original artists.
This show aired on Lexington's community radio, RadioLEX 04 Feb 2020
www.radioLex.us
Barefoot KY Radio and Barefoot KY TV are a Part of Sound of Lexington, LLC
www.soundoflexington.com
Thank you for listening!
Thank you for following us here on PodBean!
You can also find and please follow us here:
https://www.facebook.com/Barefoot-KY-Radio-129071470991086/
https://www.facebook.com/BarefootKYTV/
https://www.facebook.com/soundoflexington/
https://www.youtube.com/watch?v=PPPwZcOyaVg
Picture of Avery Glenn Crabtree on left and George Molton on right with hat, by Carolyn Burnette - Look on Sound of Lexington Face Book Page for more info.